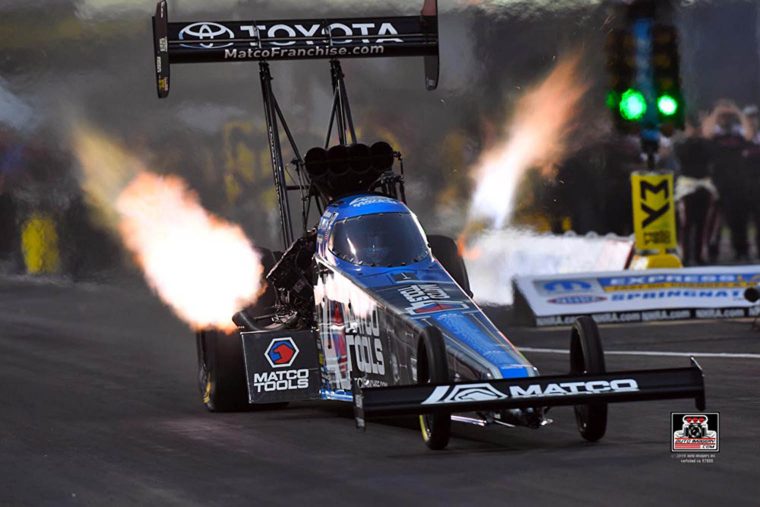 New collaboration agreement empowers team with advanced FDM technology to accelerate prototypes and final parts – designed specifically for demands of competitive drag racing

Continuing to empower the world's most elite competitive motorsport teams with additive manufacturing, Stratasys (NASDAQ: SSYS) today announced a new collaboration agreement with Don Schumacher Racing – the winningest team in the National Hot Rod Association (NHRA), the largest auto racing organization in the world. The team will capitalize on advanced Fused Deposition Modeling (FDM®) technology to accelerate both prototyping and new component design.
Don Schumacher Racing joins a growing list of Stratasys customers using additive manufacturing to become more competitive in high-performance environments – including auto sports, yacht racing, aerospace and competitive winter games. FDM is ideally suited to meet the demands of complex, high requirement racing – as teams capitalize on 3D printing to accelerate design iterations, workflows and final part production.
Don Schumacher Motorsports, the production arm of Don Schumacher Racing, is currently leveraging both the Stratasys Fortus® 450mc™ 3D Printer and F370™ 3D Printer, and high-performance materials.
"With Stratasys 3D printing in place, anytime a crew chief has an idea for a project or concept part, we can design it, print it out, and test fit and function rapidly at a low cost – whether it's a prototype or final part," said Scott Cutler, Senior Manufacturing Engineer, Don Schumacher Motorsports. "Thanks to 3D printing, we're able to be more innovative – which equals consistent performance on the track."
Key applications for both Stratasys machines within Don Schumacher Motorsports include: chassis or weldment fixturing, prototype development, final design proof-of-concept, and finished ultralight usable components. The team leverages the broad array of materials to quickly produce parts at the highest level of tolerance the environment demands. The printers are already fully integrated into the team's fabrication shop for its Top Fuel, Funny Car, and Factory Stock teams.
"Competitive motorsports demand technology that can not only handle the design complexity of these environments, but also rapidly create prototypes and parts to withstand the high-performance requirements of racing," said Pat Carey, Senior Vice President at Stratasys. "Don Schumacher Racing is a great example of the power of additive manufacturing at work – and we're excited to work alongside the team and tackle the most extreme challenges across their production environment."
www.stratasys.com
comments