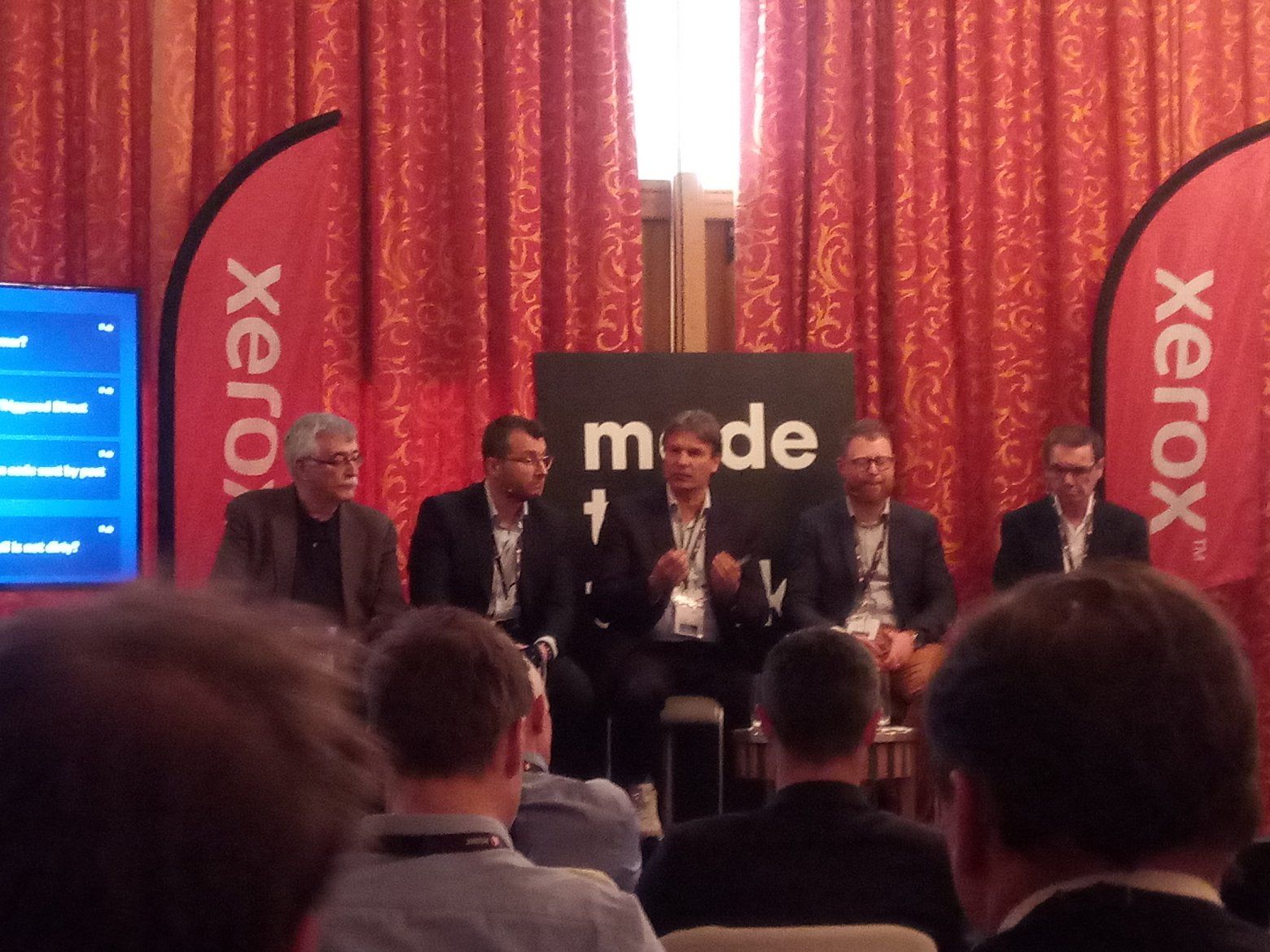 The company emphasizes that purposeful personalization complements many strategies. It combines the power of direct mail and data in order to serve all stages of the customer lifecycle. By Sabine Slaughter

"Customer experience is not a trend but a marketing tsunami", says Jonathan Edwards, Vice President, Global Business Development, Inkjet Solutions, at Xerox. Experience in interaction with customers is a business imperative: 89 per cent of consumers switch brands due to bad customer experience; in contrast to doubling the revenue when creativity and data is harnessed and good experience is provided, according to Jonathan Edwards. Marketeers re-evaluate their relationship with print: Response lift using print and digital results in an increase of 118 per cent.
Xerox triggered direct mail can significantly enhance customer experience when certain factors are taken care of. One of these is behavior – the client wants to be treated as an individual and needs to be addressed with relevant dialogue consistent across channels. In addition, democratized unprecedented intimacy and precision impact should be the target whereby trustworthy personalized and contextual dynamics have to be fulfilled. Jonathan Edwards maintains that by delivering superb customer experiences, the pendulum will swing from conversion to lifecycle. For this manufacturing has to consist of a unified workflow that delivers viable operational response. This can be achieved by printing with a digital manufacturing workflow.
Triggered direct mail
Triggered direct mail does not mean just personalization, explains Helene Blanchette, Global Vice President Marketing Graphic Communications Solutions at Xerox. It even goes further than omni-channel marketing: Data and actions are linked to deliver relevant and timely communications thus enabling lifecycle management.
84 per cent of millennials are willing to spend time looking at their mail while at the same time the average lifespan of an email, of which 74 trillion are sent each year, is just about 2 seconds. Helene Blanchette states that direct mail generates 10 per cent more customers than email, despite the popularity of automated promotions. An integrated campaign boosts ROI even by 20 per cent. In addition, physical mail is less restricted by GDPR. Production inkjet technology can boost the relevance and cost-effectiveness of triggered direct mail as its manufacturing process complements the digital data workflow.
Offering end-to-end solutions
In order to address customer imperatives, operational efficient print encompassing image quality, substrate choice, productivity and ROI needs to be integrated with a viable workflow consisting of automation, data analytics, personalization and omni-channel, and most importantly skills and know-how, states Jean-Marc Pasturel, Impika Co-Founder and General Manager Production Inkjet Sales at Xerox EMEA.
Xerox offers end-to-end solutions with tools to create personalization, a workflow to manage and technology to deploy such triggered direct mailings. A single unified workflow for print, web and mobile programmatic mail can be created employing Xerox partners, XMPie and the Xerox Free Flow Core. For finishing, partner solutions such as Hunkeler, Tecnau and Müller Martini can be chosen. In addition, Solimar provides AR Experience.
Inkjet has a future
The inkjet offerings from Xerox encompass webfed, hybrid web-to-cut and cut sheet solutions. Jean-Marc Pasturel expects that in ten years 75 per cent of all digital print will be done on inkjet presses. Special inks, such as the high fusion (HF) ink for offset-like quality and the high density (HD) ink for productivity, are a must in order to accommodate the broad variety of substrates and deliver high quality and valuable, outstanding print products that wow the consumer.
comments