File and colour verification are some of the most important tasks the international company faces when it comes to proofing, especially when high profile clients place their trust and jobs with them.
PrintworksMediatech is a modern company situated in two countries: Lebanon and UAE. Its story began in 1999 as Printworks in the Lebanese capital Beirut and expanded when the company joint forces with Mediatech, a preliminary prepress services company from Dubai in UAE that recently won the Fespa Award.
Nowadays 150 employees are working at the company that at the start of 2014 mad a big move: from its UAE headquarters in Deira to the DIP (Dubai Investment Park) where more than 3,000 square meters house the expanded company.
"Building trust with our customers and delivering reliable results – always", is the main philosophy that Karim Ph. Saad, managing director at PrintworksMediatech in Deira, UAE, describes when talking about his company. This starts when client's files arrive and the prepress department, as the first step in the workflow that any order has to pass, has to verify them. This initial step is quite vulnerable if there aren't reliable tools at hand.

At PrintworksMediatech the ORIS Color Tuner // Web from CGS is one of those important tools that not only serves to verify files but also enables the company to build trusted relationships with their customers. "All files coming in as well as our own files are proofed with the CGS solution. We have to verify the proofs that we receive as well as sometimes match uncalibrated proofs that are coming from our clients", explains Karim Ph. Saad. "Once the files have passed through the ORIS Color Tuner // Web and correspond to the requirements they provide us with a good reference and the client can be sure that the proofs will match the final print."
The web based client/server solution enables easy integration into existing workflows. The intuitive user interface reduces adaption times. Managing and monitoring proofs – be it remote proofs, monitor proofs or hardcopy proofs – the latter are used by PrintechMediaworks with output on an Epson proofer, is easy.
Workflow tools such as automatic preflighting, file compression FTP send & receive, email notifications, iterative colour management for accurate and reproducible results are just some of the features. As many colour libraries, Pantone and Pantone live can be implemented, the set up and even correction of spot or metallic colours is executed easily. Special colour profiles for recurring jobs can be set up and saved. Halftone dot proofing for colour-exact screened proofs enables printers to accurately and reliable reproduce all colours.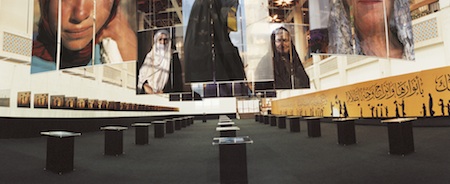 "When moving to the DIP we once again employ CGS' ORIS Color Tuner // Web as this turnkey solution is essential for us in order to maintain exact colour proofs", Karim Ph. Saad explains. While currently the company engages mostly in large and small format printing, whereby exhibition stands, displays, backlits and event marketing are some of the most asked for jobs, in future textile printing shall be introduced to the clients comprising quite often luxury brands. "We are consulting with our clients in order to understand their needs and requirements", says Karim Ph. Saad. "Our clients are multinational companies that are running the same design or advertisement across all regions. Therefore we need to be able to productively and reliably reproduce the same quality as all our other partners. Consistency being the key word throughout the board. Adhering to ISO standards and all other standards that our clients and partners prescribe is one of the main issues and with CGS' ORIS Color Tuner // Web we are on the safe side."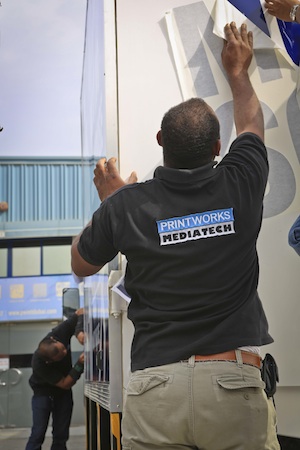 "Since installing, we had no issues with the software. Grapheast, the local dealer for CGS, helped us set up certain profiles such as JapanColor and the initial training phase was very good. The switch over from a competitor software was extremely smooth", states Karim Ph. Saad. "Once set up and running, our colour experts are very pleased with it. They are highly experienced and skilled and like the handling of ORIS Color Tuner // Web. We would not change it for anything else."
www.printw.com
comments